Welcome to the Season
Where hope resides..
and love..
well Love does not need to have a reason.
POWER YOUR MENTAL.
Hi Everyone.
I had taken a little break from my creative spiritual writing. I take time to meditate read and study in order to share with you. I hope you are doing well, the holiday season is a season for love and laughter. Let us surround our hearts with love..
Your Free energy Reading
That which burns brightly within us  – Leads us to our desires with the ease of a fire fly in a darkened night " – dilani diva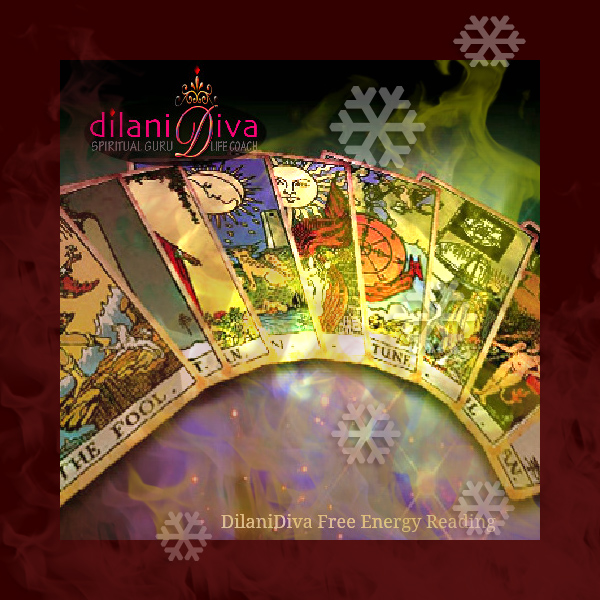 The Mind Energy…
"We are in an abysmal journey in and through our past" But it is not a bad one/ You sense all that is around you. Your mind can wonder .. to the darkest corners of you and your journey. Don't live in the fear. Move away from it.. and see a cloudless sky.
Power Words.
    * danger
    * insecurity
    * facing fear
    * courage to endure.
The Body Energy….
" A song of deep contemplation will resound" you will feel as if you need your body to be supportive of your reflective thoughts and so. you will find a more restful body. To avoid pain, you must move and dance and shake a leg or two. Now I don't mean " break a leg" I said shake a leg. lol
Power Words.
    * Gaining overview
    * observation
    * understanding solitude
The Spirit Energy
"In order for us to enjoy the hush of winter let us breath deep and enjoy not endure…"
Laugh, to feel the blush of your cheeks bring joy to your soul. Your spirit will seek such joy and balance out the reflective body. You will bring about prayer to your mind . You will seek the grace of those who are kind and loving and enjoy this life and this earth.
Power Words.
    * nourishment
    * well bring
    * good health.
I hope to hear from you soon. Until we speak again . May you be blessed.
Namaste. Dilani